---
Dense Natural Dimensional Creations
---
→ a subsidiary of CoInn-DNDC
→ Dimensional Design Department
→ Dynamic Developmental Division
→ Audio/Visual Engineering Experts
→ Certifications and great imaginations!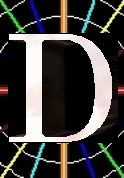 ---


---
Dense Natural Dynamic Consulting
---
→ a subsidiary of CoInn-DNDC
→ Developers Consultant Division
→ Dynamic Systems Department
Provides
Of best in business.

Advanced education credentials, work experience and training.

Consumables and non-consumables.

Commodities Harvesting
Agriculture ¦ Energy ¦ Livestock ¦ Gems, Minerals & Rocks ¦ Natural Resources ¦ Technology

Free and priced applications/projects.

Development and Management
Software, hardware, labor and factory-overhead. Merchandise and/or manufacturing enterprise!

Logistics and Training

Systems investigations through implementation and evaluation! Learn more..
---
Certified Credentials
Degreed Designations

→ Expert Experienced Training
→ Research Advisory Specialist
→ Systems Analyst Professional
→ Project Management Services
→ Advertising in Marketing Sales